Making An Impact

We build healthy minds and bodies by providing nutritious meals that appeal to children and impact their learning potential. Lintons' comprehensive solutions to food service programs focus on nourishing children and students in a variety of ways. Fresh fruit, no trans fats, whole-grain products, and hormone-free milk are some of the ingredients that better our recipes.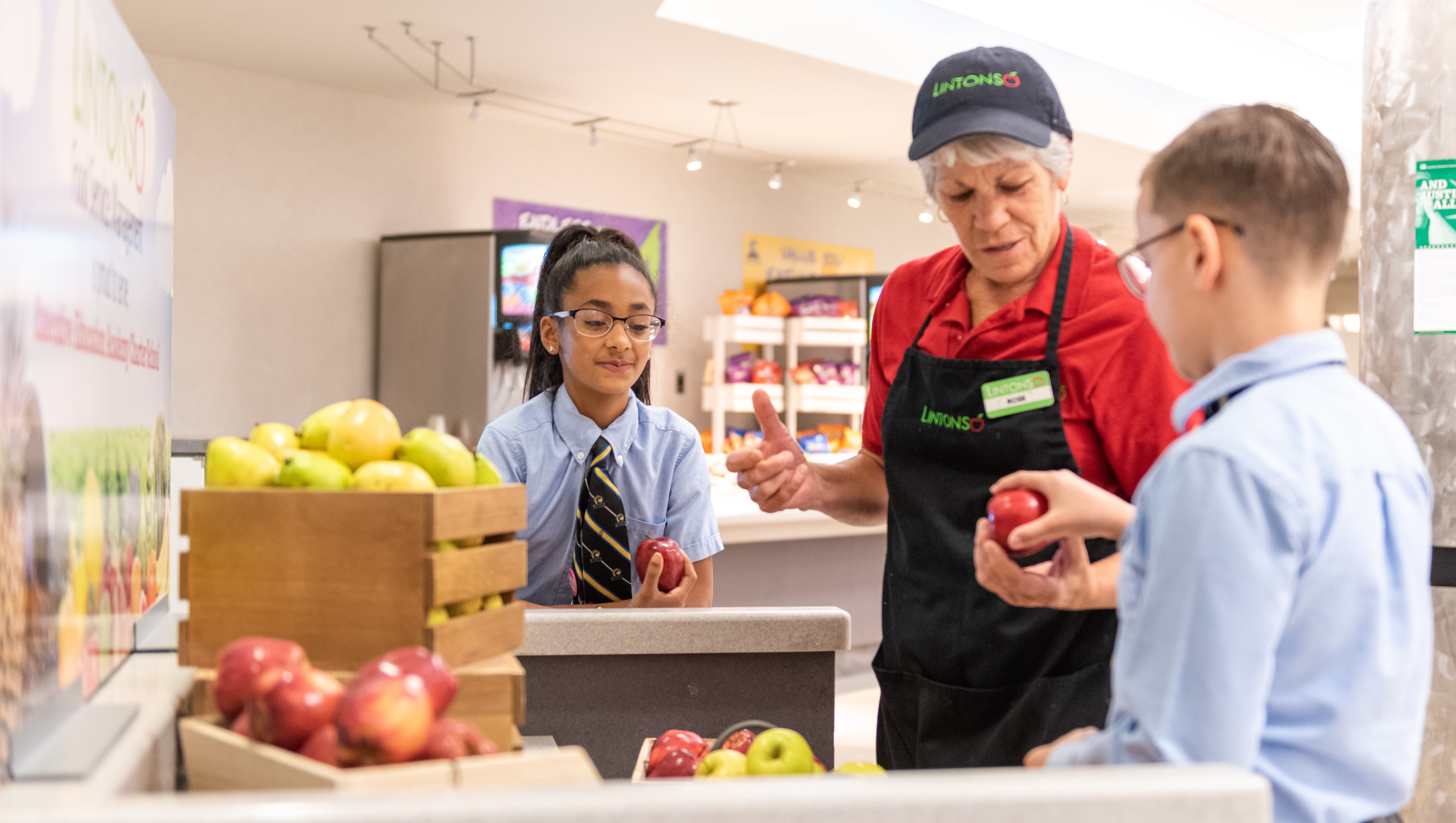 Lintons' team of food service and nutrition professionals are dedicated to students' health, well-being, and ability to learn. Students who eat full, well-balanced meals every day are more likely to perform better — both academically and behaviorally. We support students by promoting healthy eating habits and physical activity through onsite messaging and educational materials in age-appropriate ways.
All of the foods and beverages we serve meet state and federal requirements, which are based on the USDA Dietary Guidelines. We provide students with access to a variety of affordable and appealing foods that meet their health and nutrition needs for optimal academic performance.
Lintons is dedicated to serving our communities. We provide nutritious meals to thousands of students, staff, and families every day. We focus on nourishing those we serve with quality ingredients — non-trans fats, fresh fruit, whole-grain products, hormone-free milk — that help to build healthy minds and bodies.